The Sixth Biennial of Art in Corbera d'Ebre wants to follow the same philosophy that originally led the City Council and the Associació del Poble Vell (Old Town) de Corbera d'Ebre to bring about the First Biennial in 2009, which was to raise awareness of Poble Vell de Corbera d'Ebre through Culture. At the same time, it is intended to be a space for reflection and a tool for the dissemination of Human Rights, and to show through art, the different trends in contemporary artistic creation.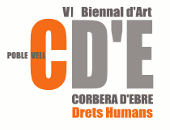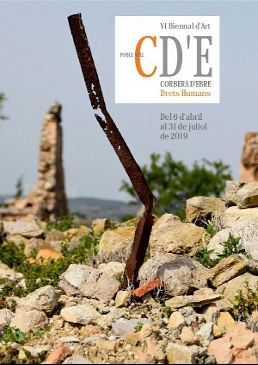 Universal Declaration of Human Rights.
The VI Biennial of Corbera d'Ebre - 2019 human rights follows the same philosophy as in the previous biennials: continue working through art to denounce any action that goes against the rights of the people.
The Biennial is centered on articles 9 and 10 of the Universal Declaration of human rights in the year 1948. These articles deal with the fundamental legal guarantees that should be afforded to individuals by all legal systems: immunity from arbitrary detention, the right to a fair and expeditious trial and the presumption of innocence.
Article 9

No one shall be subjected to arbitrary arrest, detention or exile.
Article 10

Everyone is entitled in full equality to a fair and public hearing by an independent and impartial tribunal, in the determination of his rights and obligations and of any criminal charge against him.
© 2008-2019 - Associació del Poble Vell de Corbera d'Ebre